Would this fit a plus size person?
——I would say yes, it should fit most of us. I am 5'6" and ~300 lbs with 60+" hip circumference. I was afraid it wouldn't fit my hips, but it fits just fine. I normally wear a 26-28 or 28-30 women's plus size or a 3x-4x t-shirt.
——Yes. I wear size 18 in dresses and pants and it fit me very comfortably and with plenty of room to spare.
Is this poncho easy to wear with a backpack?
——Totally big enough. I have a trip to Europe coming up and I keep on looking at rain coats but can't bring my self to buy one because I own this poncho and it's big enough for a backpack underneath and keeps me totally dry. I've been in two really bad rain storms in this poncho and was very dry underneath.
Is it truly waterproof? Has it every been tested in a downpour?
——My friend wore it last night in a downpour. Thankfully she had one of my bags and it stayed dry. I had an umbrella and a backpack. Stuff got soaked. I'm ordering this poncho for myself today lol.
Does it have outside pockets?
——Yes, some rain ponchos have a pocket, some raincoats have two pockets.
Is it good in heavy rain or just light rain? I need it for an outdoor event but i know its going to rain
——It's been great in heavy rain. I live on the southern coast and when we get hit with rain we get hit hard. This jacket has been great!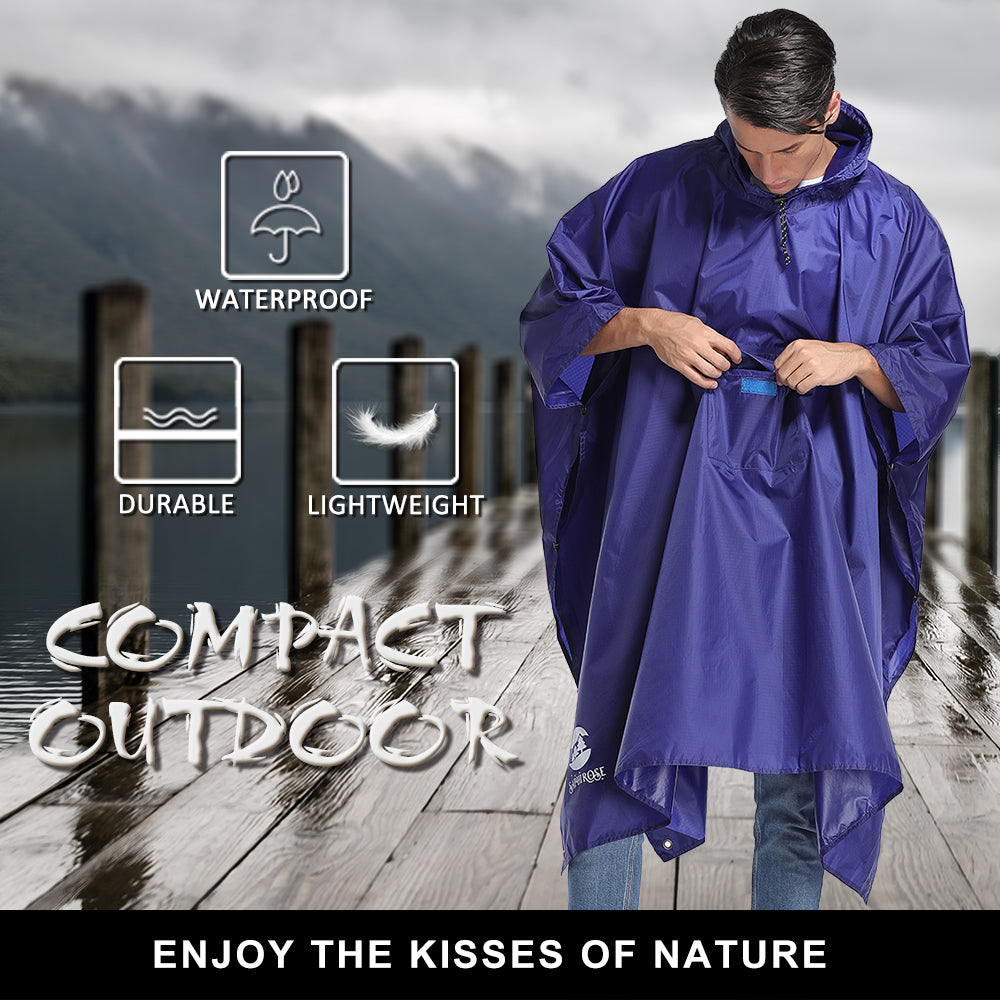 ——While men could wear this particular one, as a female, I really enjoyed this one. I got it to put over me to protect the camera I was carrying cross-body during a trip to Guatemala. It is a nice, sturdy poncho, much better than those thin, easily torn ones you can pick up at the grocery store. I also like that it can be packed into its own pocket. Makes for easy packing! 
Does the pocket has a velcro closure?
——Yes, the front pocket has a velcro closure.