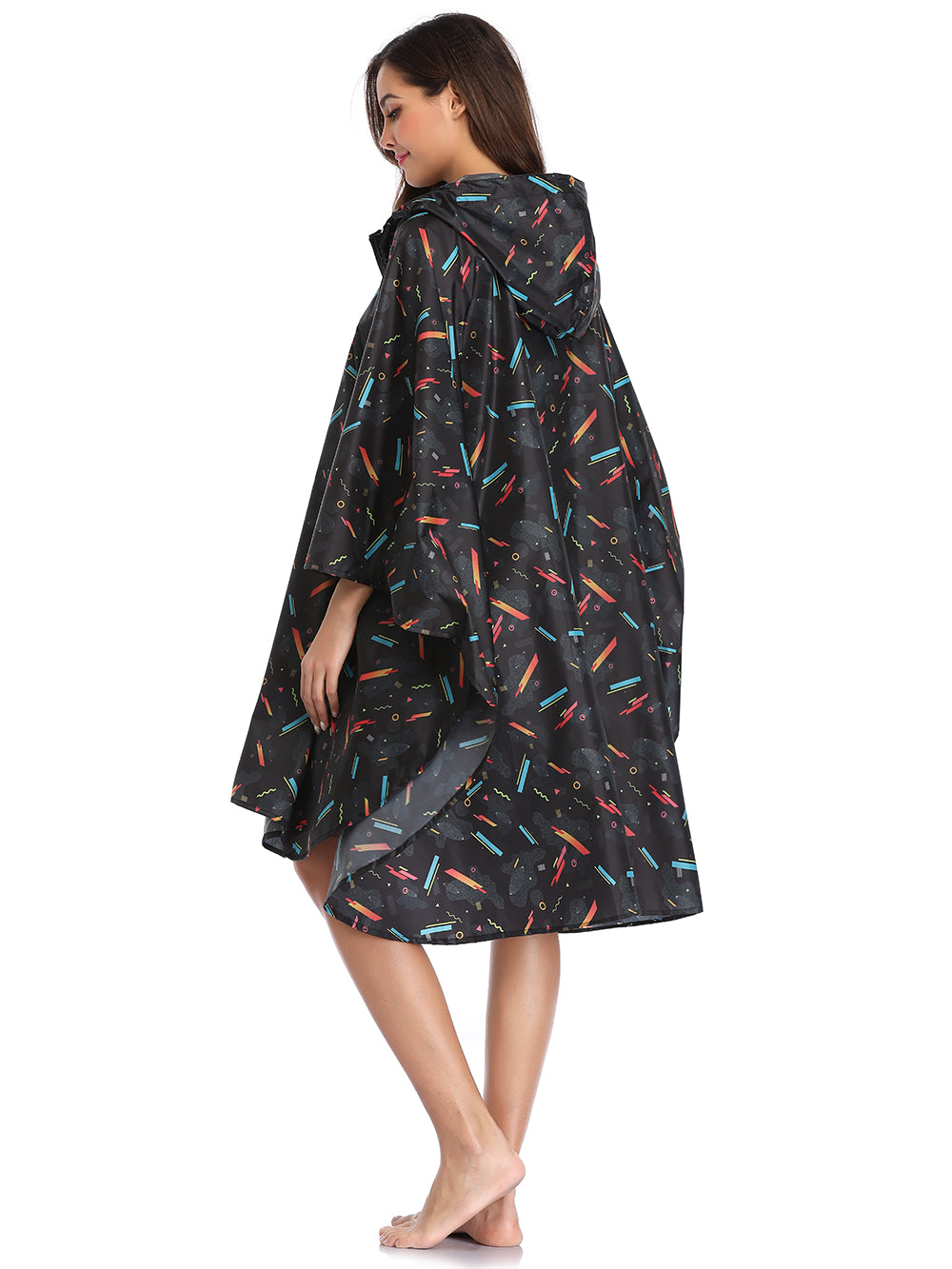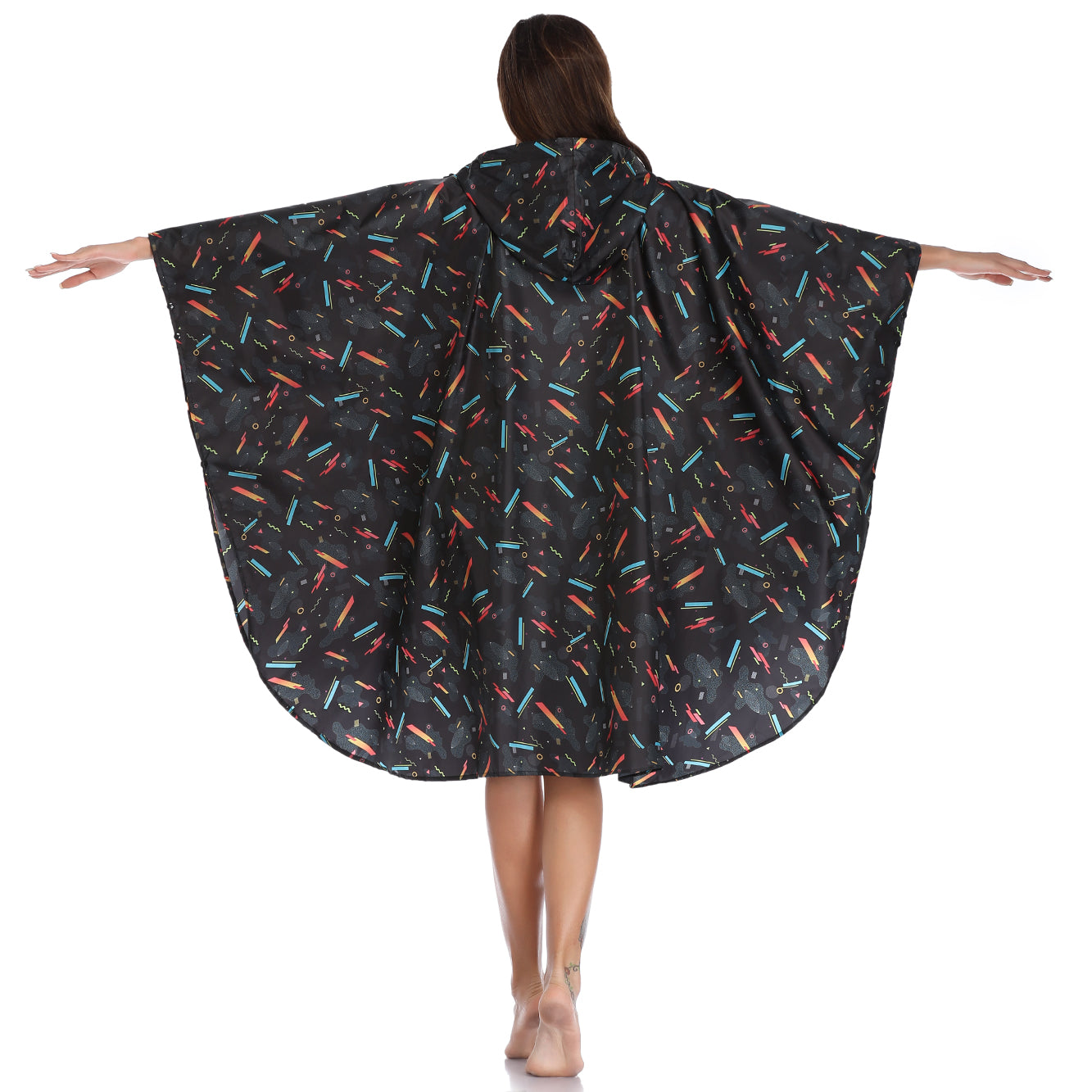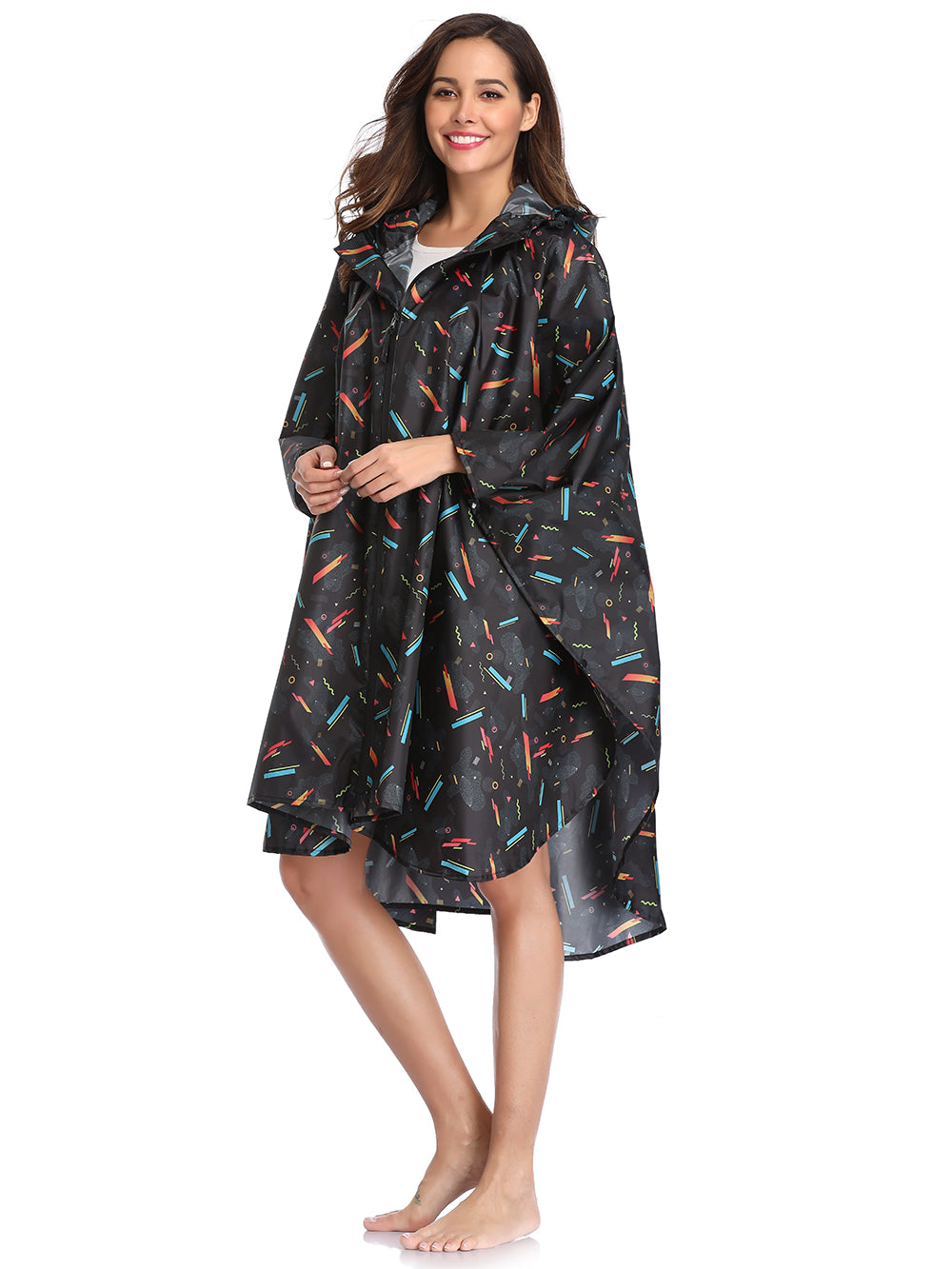 [Waterproof Material]: Polyester.Strong waterproof backing with heat sealed seams - polyester fabric is soft to the touch yet completely waterproof. Extremely water resistant, quick drying and breathable.
[Unique Raincoat Hat Design]:Long body piece with a special big hooded cap keeping you dry from head to foot.The Rain Poncho has a piece of elastic inside that you can pull tighter around the hood.
[Sturdy Zippers]:Full-length zipper,made from special sturdy material, with a zipper all the way down the front it makes for easy access regardless of body shape,taking it on and off easily and smoothly .
[Color Matched Pouch & Unique Pattern]: A color matched pouch for easy storage and carrying in handbag, backpack or suitcase in case of sudden rain.
Your discount code: 4A7HWFY93VSP