Zipper closure

Polyester

Waterproof,quick drying and breathable

Full length sturdy zipper,zippered pocket,adjustable hood

Wipe with cloth, natural air drying

Color matched storage pouch
VERIFIED PURCHASE FEEDBACK
--Great weight, nice zipper, love it! Great for all kinds of occasions, will run in this too!--Amazon Customer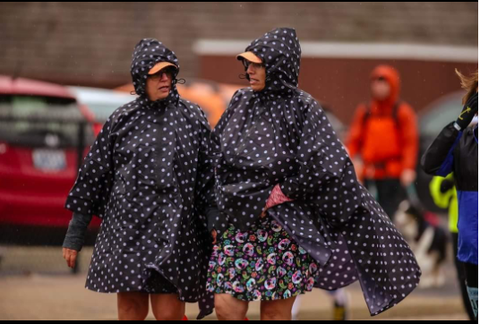 --Rainy day tested! 
1. Tried it in the rain and it kept me dry!
2. I'm 5'3 and wear 2x tops, 16/18 bottoms. This poncho has PLENTY of room. I needed it to fit over a backpack, and it does comfortably. Comes down to about my knees, and is not overly long down my arms. Has snaps to put your hands through so the arms stay in place, but no actual "sleeve".
3. The material is lightweight.
4. The hood comes out over the top of my head, so my glasses stayed dry. It can be also be tightened.
5. Really happy with this purchase, bought a matching kids one for my 9 year old.
--Amazon Customer
--Loved this poncho! I bought it for a hiking trip to England. Living in California, I don't have much need for a good raincoat anymore, so wanted something that would have a small footprint in my luggage but be big enough to go over my only warm coat. This was the perfect option. In addition to repelling water for a full day of hiking, I love how adaptable it is. The buttons down either side mean you can either close off the side to stay completely dry, or open them up more to vent if the rain lets up. The hood fit perfect over my puffy coat's existing hood, so I could pull it up to keep my head dry. Lastly, it comes with a pocket, so I could stuff my mittens or phone in there as needed and not worry about them being soaked. Finally, we were hiking next to some close brush and I worried about the fabric getting caught on a thorn and tearing - but had no issues. As others have said, this is basically umbrella material, which is why it works so well. That meant I could hang it up back at our cottage and not worry that it would still be wet the next day. Being able to pack it back up into its pouch at the end of the trip was awesome, too. Really great value for the price!
--Amazon Customer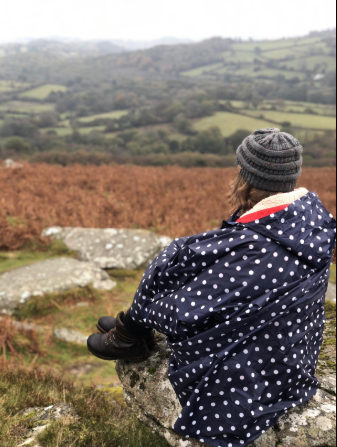 Your discount code: 4A7HWFY93VSP